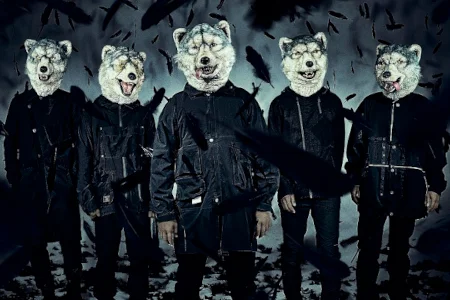 (2019)
I MAN WITH A MISSION (マンウィズアミッション), abbreviati come MWAM, sono una band rock alternativa che unisce tonalità hard rock con dance pop. La formazione è composta da cinque componenti: Tokyo Tanaka (cantante), Jean-Ken Johnny (chitarrista), Kamikaze Boy (bassista), Spear Rib (batterista) e DJ Santa Monica (DJ). Ogni membro indossa sempre durante i loro concerti e video musicali una maschera da lupo.
Casa discografica:
Sony Music Records (2013-)
Nippon Crown (2011-2013)
FROM YOUTH TO DEATH RECORDS (2010-2011)
Ultimo disco:
10/02/2021 - ONE WISH e.p. (album)
Popolarità-JMI-: 2%
Status: In Attività
Ultime uscite
Single

evergreen
Album
ONE WISH e.p.